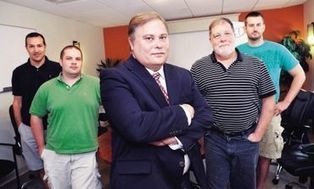 A significant shift to Internet marketing is transforming the automobile industry, and CF Search Marketing is helping dealerships across the country navigate the transition from television and newspaper advertising to search engine optimization and marketing, social media, inbound marketing and pay-per-click models of measurement.

...

"It's not the whole puzzle," he said of digital marketing for the auto industry. "We know (dealers) have X amount of dollars and we help strategize with them. The old-school dealers who don't embrace this, who don't understand that the next generation of car buyers are getting most of their information through their cell phones, won't be able to compete."
As a result of this transformation, many medium-sized and large dealerships now have Internet sales teams, and landing at the top of local search pages such as Google Places, Yahoo Local and Bing Maps has become a priority.