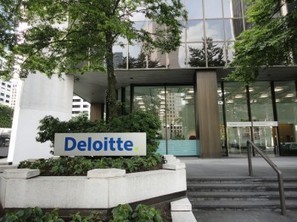 Professional services firm, Deloitte, today launched its fifth annual Tech Trends report highlighting 10 trends that could have an impact on South African companies across industry sectors over the coming 18 to 24 months.
"At their core, these trends inspire disruption by having the potential to reshape organisations, business models, and even entire industries in South Africa and beyond. While some of these technologies might seem far-fetched for some, the reality is that the evolving competitive landscape means they can provide companies with a distinct business advantage," says Kamal Ramsingh, Technology Leader for Africa at Deloitte. ...
The top 10 technology trends for 2014 are:
Disruptors:
1. CIO as venture capitalist – CIOs should actively manage their IT portfolio in a way that drives enterprise value and evaluate portfolio performance in terms that business leaders understand.
2. Cognitive analytics – Bridging the gap between the intent of big data and the reality of practical decision-making use aspects of artificial intelligence and machine learning
3. Industrialised crowdsourcing – The enterprise adopting the power of the crowd to dynamically source specialised skills from anyone, anywhere, and only as needed.
4. Digital engagement – Creating a consistent, compelling, and contextual way of personalising, delivering, and potentially monetising the overall user experience.
5. Wearables – Examining the potential that wearable technology could have on how work gets done, how decisions are made, and how companies engage with employees, customers, and partners....
Via
WorldsView Academy