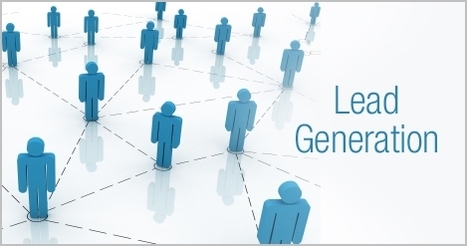 Is your digital marketing strategy generating leads for your brand? If not, maybe it's time to give it an Extreme Digital Makeover. To get you started, here are five lead generation techniques that will revitalize even the most defunct digital marketing strategy.
Business Blog
In the beginning, blogs were known only as a means for people to rant about their everyday lives. This view has greatly changed. In recent years, businesses have begun to realize the power of blogging. With each passing year, more businesses are using blogging to heighten brand awareness, connect with their target audience, and yes, generate leads online. According to inbound marketers Hubspot, companies that utilize blogging have 55% more visitors to their website. It's hard to argue with the lead-generating effectiveness of this digital marketing strategy.

eBooks and Whitepapers
Whether you call it an eBook or whitepaper, the fact is that these downloadable documents can be a valuable tool to generate leads online. This is because eBooks and whitepapers contain loads of information useful to their intended audience. As an added bonus, by limiting downloads to those who enter an eMail address or other contact information, you have created a dynamic lead-generation tool for your business.

Webinars
Didn't someone once say that video is the wave of the future? Never before has this statement seemed so true. As companies scramble to re-structure their websites to be vessels of fresh, original, and increasingly visual content, they are revisiting the promotional power of the webinar. Partly because of its ability to connect businesses to their audience on a more personal level, the webinar is generally regarded as an effective lead-generation technique.

Video Marketing
Given its relative infancy, businesses have failed to realize the full potential of online video marketing until very recently. By taking advantage of popular distribution sites like YouTube, and with the near-zero cost of producing a quick video (which can even be done with a smartphone and a bit of editing software like iMovie), creating a series of videos and broadcasting them out to the masses is a simple task. Given the massive consumer adoption social mobile, video marketing is becoming an insanely inexpensive lead-generation technique.

eMail Marketing
For some reason, the recent obsession with online content marketing tools such as blogs, eBooks, webinars, and video has left the impression that eMail is passé. Nothing could be further from the truth. Though it may seem difficult to believe, eMail remains the most popular medium for online business promotion. Now that eMail can be delivered to mobile devices like smartphones and tablets, its effectiveness as a digital lead generation technique will likely increase.
Often are found in the playbook of any online content marketing services provider, these five lead generation techniques will revitalize the most anemic digital marketing strategy. Companies that implement a digital strategy which includes blogging, ebooks/whitepapers, webinars, as well as video and email marketing will ramp up brand interest, generate more leads, and add to their bottom line.