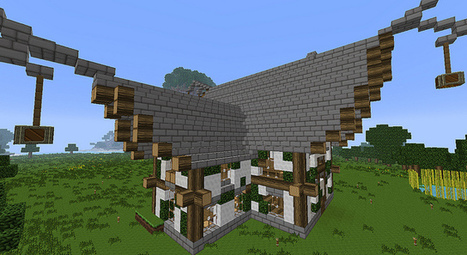 For far too long, school has organized learning into divided disciplines: English, science, history, math, and so on. It seems fine because we're all used to it. The problem, however, is that students then internalize a divided conception of knowledge; they're conditioned into a view of life where specialization reigns. While categorized subjects made some sense for the industrialized 20th century, they may not be the best bet for this century.

Game-based learning offers an alternative. Because it forces students to apply knowledge in a contextualized way, it creates an interdisciplinary learning experience where subject-specific knowledge is used in a context that requires diverse applications. The borders between disciplines become fuzzy and ambiguous.

Of course, "fuzzy and ambiguous" isn't always preferable. Rigid specialization served the industrial age well. Corporations are departmentalized. The 20th-century shift to assembly line manufacturing was reliant on a way of thinking that divided whole products into disconnected parts. But specialized knowledge hasn't always been privileged.
Click headline to read more, access hot links including prior articles in this series and listen to audio version of article--