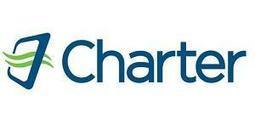 Charter Communications has promised to expand the reach of its 100 Megabits per second high-speed Internet service tier by an additional 200,000 homes and go all-digital in every market if the Federal Communications Commission (FCC) grants the MSO a temporary set-top waiver that will help Charter deploy a new downloadable video security system.
Those are two of three voluntary conditions and "additional assurances" Charter president and CEO Tom Rutledge outlined in an April 4 filing, delivered as the FCC continues to weigh Charter's request for a two-year waiver that would let the operator deploy set-tops capable of running the new downloadable security system alongside an integrated version of its legacy conditional access platform. The proposed dual-security box would not support a CableCARD interface.
Charter is seeking a two-year waiver that would let it deploy those boxes as it tees up the new downloadable security platform. It's all part of a broader plan at Charter to reclaim analog spectrum and apply that capacity toward other advanced services, such as DOCSIS 3.0 and HDTV.
To help Charter secure the waiver, here's what Rutledge is proposing:
Click headline to read more--