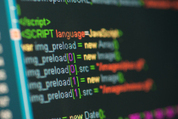 As competition builds among companies teaching people to code online, Portland,Ore.-based Treehouse says it has raised a "war chest" of new funds.
On Tuesday, the company said it had raised $7 million in a Series B round led by Kaplan Ventures and including the Social+Capital Partnership. The new cash brings the company's total amount raised to $12.35 million.
Like competitors Codecademy, LearnStreet, lynda.com, Udemy and others, Treehouse offers online videos and lessons on web development, programming and other technical skills. With the new funding, CEO and founder Ryan Carson said the company plans to focus on product development and increase its headcount. Treehouse currently employs 55 people, 60 percent of which are involved in course development. While some rivals, including Codecademy and Udemy, build their libraries by letting anyone create lessons, Carson said a big differentiator is Treehouse's emphasis on having in-house experts create curriculum and teach online.
Click headline to read more--