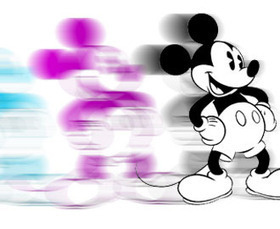 Perhaps by now you've heard about the campaign to repeal the anti-circumvention section (1201) of the Digital Millennium Copyright Act. This most recent challenge to the DMCA arose from a recent decision by the Librarian of Congress to discontinue a three-year exemption that made cell phone unlocking legal.
Opponents of the DMCA anti-circumvention provision claim that the law threatens consumer control over the electronic devices we buy, and they're right. But the stakes are much higher than that. Our cultural history is in jeopardy. If the DMCA remains unaltered, cultural scholarship will soon be conducted only at the behest of corporations, and public libraries may disappear entirely.
That's because the DMCA attacks one of the of the fundamental pillars of human civilization: the sharing of knowledge and culture between generations. Under the DMCA, manmade mechanisms that prevent the sharing of information are backed with the force of law. And sharing is vital for the survival of information. Take that away, and you have a recipe for disaster.
In the last decade, more and more commercial cultural products have become available for purchase (or, more accurately, license) over the Internet -- works like music, movies, video games, apps, TV shows, novels, and educational texts. They arrive free of any fixed media as a stream of bits coming in through a network cable.
To protect these cultural products against unauthorized duplication and distribution, most vendors of digital goods wrap them in encrypted data formats as part of digital rights management (DRM), a form of copy protection. Most DRM systems tie the "ownership" of digital goods to a certain user account or a certain device which is then verified by a connection to a remote server on the Internet.
The DMCA makes it illegal and punishable by a $500,000 fine or up to five years in prison to circumvent copy control and access control technologies like DRM.
Common wisdom would tell you, "Don't copy things without permission, and everything will be fine." But just as DRM-based copy protection prevents unauthorized users from making copies of digital goods, it also prevents cultural institutions from making copies for archival purposes. Every encrypted cultural work is locked, and to get the key, you have to pay the content owner.
Click headline to read more--