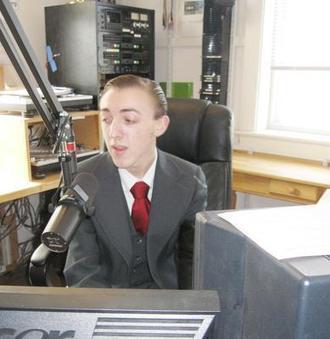 Over the years, Outermost Radio-WOMR has developed a terrific on-air feature that benefits the station by attracting new young audiences while providing area teens with a direct experience in public media.
Under the guidance of executive director John Braden and operations manager Matt Dunn, the station's teen DJ program, hosted by a different student each Saturday morning it airs, has secured a place as part of the regular WOMR program line-up.
"Our goals for the high school disc jockey program are to get more young people excited about the station and [about] community service more generally," Dunn says. "Young people are full of ideas and energy, so to have that influence in our station is extremely positive. We feel that the teens have something to offer us and the community, and we have something to offer them. [WOMR] gets the freshness of youth and the potential to reach an audience that might not otherwise be interested in our programming. The teens get a chance to share the music they love, be stars in the eyes of their friends and family and learn about the technology of our business." Dunn adds that by working at WOMR, students learn more about responsibility and community involvement.
Until recently the station had drawn almost entirely on Provincetown schools for teen broadcasters, but of late they have extended their outreach to Nauset and points farther away.