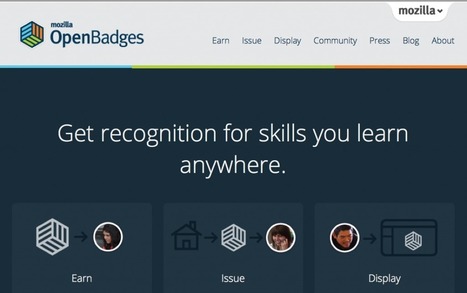 Today we're extremely proud to release Mozilla Open Badges 1.0, an exciting new online standard to recognize and verify learning. Open Badges makes it easy to…
earn badges for skills you learn online and offlinegive recognition for things you teachshow your badges in the places that matter.
This is a project we've been developing for the past two years, in partnership with the MacArthur Foundation. Why is it important? These days, we all learn things in a wide variety of ways, but there are few opportunities to gain formal recognition for these skills. Traditional certifications, like degrees and diplomas, still lack the granularity to show the skills people have — like writing skills for an engineer, or project management for someone with an arts degree.
Not only that, but there's no way to take all those skills and show them off in one place, regardless of where you've earned them. Open Badges changes that. It takes digital badges to a new level and makes them more powerful, networked and credible.
More than 600 leading organizations are now using Open Badges to issue badges that count toward education, careers and lifelong learning. Together we believe this can shape the future of learning, and help unlock the full educational potential of the web.
Click headline to read more--