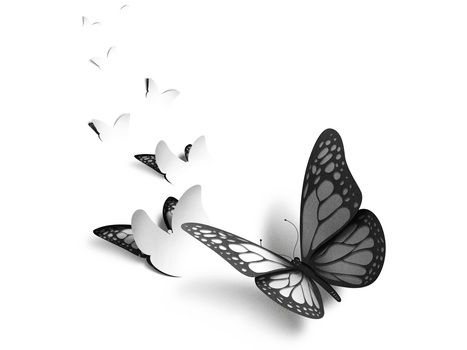 In the village of Contepec, in Michoacán, a few hours northwest of Mexico City, every winter day, rivers of orange and black butterflies would stream through the streets in search of water, swooping down from the Oyamel fir forest on Altamirano Hill. One of us, Homero, grew up with the monarch butterflies. The other, Lincoln, saw them for the first time in 1977, also in Michoacán, on a mountain called Sierra Chincua, where the branches of hundreds of fir trees were covered with butterflies that exploded into glorious flight when warmed by the sun.
Today the winter monarch colonies, which are found west of Mexico City, in an area of about 60 miles by 60 miles, are a pitiful remnant of their former splendor. The aggregate area covered by the colonies dwindled from an average of 22 acres between 1994 and 2003 to 12 acres between 2003 and 2012. This year's area, which was reported on Wednesday, hit a record low of 2.9 acres.
Reasons for the decline are multiple, including: out-of-control ecotourism, extreme weather and diversion of water. Two threats loom above all others: the destruction of breeding habitat in the United States because of the widespread use of powerful herbicides and genetically engineered crops, and illegal logging in Mexico's high-elevation Oyamel fir forests.
Deforestation has always been a dark shadow lurking in these beautiful mountains, and it has never been adequately dealt with by the Mexican government. In the 1980s, horrified television viewers watched footage of loggers armed with chain saws felling trees covered with butterflies and log-laden trucks crushing butterflies as they drove down the mountains. That led to the establishment, in 1986, of the Monarch Butterfly Special Biosphere Reserve, within which logging was outlawed. But still it continued.
Click headline to read more--