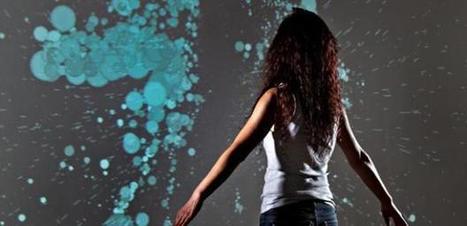 Opening reception and panel conversation: Thursday, February 21 6-7:30PM
From February 21 through March 2, 2013, a new exhibition will enable visitors to explore the link between the physical and digital worlds via augmented reality-based immersive installations that fascinate, engage and delight.
The "Give Me More" exhibition was created by Swiss design EPFL+ECAL Lab and was awarded the DMY International Design Festival Berlin Prize 2010. Previous incarnations of the exhibition have travelled to London, Milan, Paris and San Francisco, but the New York exhibition, designed in collaboration with SOFTlab studio and Laetitia Wolff of futureflair, features seven installations with new contributions from several designers.
Now entitled "Gimme More, Is Augmented Reality the Next Medium?" the new exhibition presents interactive experiences in which the material and immaterial intersect. While the scientific underpinnings of "Gimme More" are compelling, the EPFL designers believe that to be effective narrative power must trump technological demonstration.
Click headline to read more--