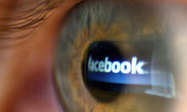 It's a school topic that seems to belong to an age far distant from home economics, 1066 and jumpers for goalposts. A school in Somerset has begun teaching 13- and 14-year-old pupils how to avoid defaming people on Twitter.
It is the latest way schools are adapting to technology and teaching about subjects such as online safety and cyberbullying.
The move at the private school in Taunton to teach pupils about libel risks on Twitter, Facebook and other social media follows the Lord McAlpine case. Earlier this year, the former Tory party treasurer announced he would sue a number of prominent Twitter users after being widely and inaccurately connected to allegations of child abuse in north Wales children's homes.
Taunton school said this had prompted teachers to extend teaching on the use of the internet and social media, which falls into the personal, social, health and economic, or PSHE, section of the national curriculum. The scheme, which may be extended to older pupils, began with lessons on basic internet safety, said Carol Manley, senior teacher at the school. She added: "We then realised that actually this was becoming quite a serious issue with things like parties on Facebook, the sorts of traps students can so easily fall into. From there we've really tried to keep abreast of social networking.
Click headline to read more--