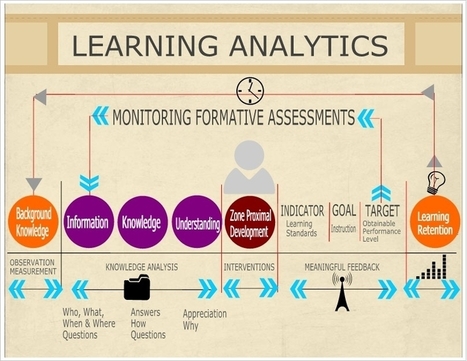 There is probably no segment of activity in the education world attracting as much attention at present as that of knowledge management in terms of learning analytics. Learning analytics as defined by elearnspaces is the use of intelligent data, learner-produced data, and analysis models to discover information and social connections, and to predict and advise on learning.
EDUCAUSE's Next Generation learning initiative defines the learning analytics as "the use of data and models to predict student progress and performance, and the ability to act on that information".
The traditional approach to learning analytics was to measure a student's mastery of a skill sets as compared to rote learning strategies and state standards. These types of traditional assessments were renamed in the early 90's as summative assessment based after new trends were developed in data driven decision making.
Click headline to read more and access hot links--