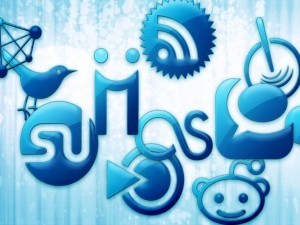 Social media has become an essential part of most people's everyday lives, from checking Facebook and Twitter to posting blogs, Pinterest listings, and uploading YouTube videos.
However, and with smartphones making it easier than ever to spend time on social media networks, in what ways can these networks be leveraged to engage and build a foundation for future student learning? While the potential of distraction is there, the right social media teaching strategies can lead to creative learning, and a productive approach to making social media part of ongoing professional development.
There is already evidence that teachers are using social media as part of teaching strategies, with the aim of encouraging students to view social networks as less of a pleasurable distraction, and more as something that can be used in projects and for personal expression in a medium they prefer. Steven Anderson has recently proposed a comprehensive set of general approaches to integrating social media into the classroom, and focuses on the need to carefully review existing teaching strategies and understandings of social media before making changes.
Click headline to read more and access hot links--