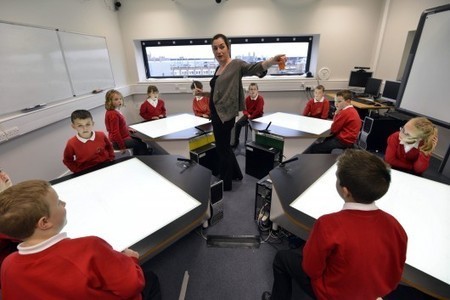 Mathematics has always been one of those subjects that poses a lot of difficulties for some young students. In the 3-year SynergyNet project conducted by Britain's Durham University, however, it was found that something might help – multi-user multi-touch networked desks.
The study involved over 400 children at 12 schools, most of whom were between eight and ten years old. The NumberNet desks used by some are capable of responding to touch-based commands from several users at once, via vision systems that detect infrared light. These desks allow groups of pupils to work together to solve arithmetic problems.
The teacher views live feeds from all the desks, and can intervene if they see that a group of students is going about solving their equation the wrong way. They can also send new problems out to specific groups, send one group's work to another for review, or bring it up onto the main smartboard at the front of the classroom for discussion.
Click headline to read more, view pix and access hot link--