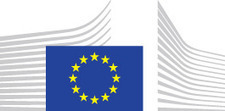 I am delighted to be with you again at the Culture Committee to update you on our work.
It is clear that Europe is facing difficult times: unemployment, recession, loss of competitiveness. The creative industries and cultural content have a very strong role to play. Culture helps our society: supporting inclusion, education, and democratic freedom itself. But it also supports our economy: creative industries represent 5 million jobs and 2.6% of EU GDP.
Today I want to talk about three broad areas where my portfolio will be of interest to this committee. And also to seek your views on three particular questions. First, how embracing the internet can help the creative sector to flourish. Second, how we are supporting media freedom and pluralism in and outside the EU. And third, how we need strong digital infrastructure and frameworks for all of this to happen.
First, so many aspects of our lives are increasingly going online: entertainment, culture and creativity are no different. Let's remember the opportunities and challenges of the digital revolution for the cultural sector.
For example, Europeana has shown great potential in allowing wide access to digital cultural content. But we need more efforts to increase accessible content.
Film heritage is another area where much needs to be done. Our 3rd application report, due shortly, will show that 85% of European film heritage is out-of-commerce, and hence not accessible. While 98.5% is not digitised; still locked in its metal cans when it could be online and available to all.
For books, too. In June this year we got together major players form the ebook value chain to discuss opportunities and obstacles in the sector. Those present endorsed the principle that there should be no barriers to acquiring ebooks across territorial borders, platforms and devices; that would indeed be a breakthrough for ebooks, and for our Single Market.
Or look at the audiovisual sector. Thank you to Mr Borys for your report on the AVMS Directive. That framework allows audiovisual services to freely circulate, while protecting important policy objectives like protecting children. But audiovisual media are going online too, and converging. Devices that link the internet with broadcasting are spreading rapidly: from connected TV sets to tablets to smartphones. We have to address the possible economic and technological implications; perhaps also the legal ones. And indeed we are currently planning a Green Paper on Connected TV for the beginning of next year. I very much welcome your input and Mrs Kammerevert's report.
More generally, the internet is changing the whole media sector. We won't stop that change from happening; it's inevitable. But, if we don't get it right, we will fall behind our global partners, to the loss of our citizens, our democracy, and the European media sector itself. So we need to seize those opportunities, and rise to that challenge.
Click headline to read more of the Neelie Kroes' speech--