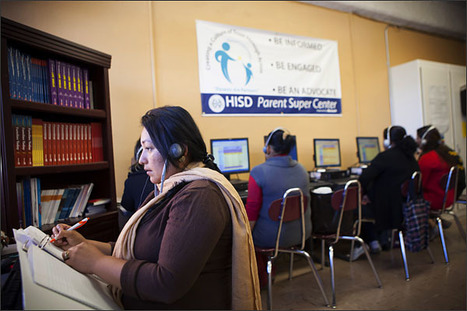 Digital technology is providing a growing variety of methods for school leaders to connect with parents anywhere, anytime—a tactic mirroring how technology is used to engage students.
Through Twitter feeds, Facebook pages, and text messages sent in multiple languages, school staff members are giving parents instant updates, news, and information about their children's schools. Not only that, but a number of districts are also providing parents access to Web portals where they can see everything from their children's grades on school assignments to their locker combinations and what they're served for lunch.
Socioeconomic disparities in Internet access can make such digital-outreach efforts challenging and even divisive, however; some parents have many options for connecting digitally, and others don't.
Yet some school leaders are meeting that challenge head-on by teaching parents how they can use technology to become more engaged in their children's education, and in some cases, by providing them with access to it in their own homes.
"Digital learning levels the playing field among parents in a pretty profound way," said Elisabeth Stock, the chief executive officer and co-founder of CFY, or Computers for Youth, a New York City-based nonprofit that works with low-income communities and schools to improve digital literacy.
"For low-income parents who feel they can no longer help their kids with learning as homework starts to become appreciably harder, access to high-quality digital learning content at home and the training to use it keeps these parents in the game," she said. "These parents can now easily find help online or learn side by side with their child."
Click headline to read more and access hot links--