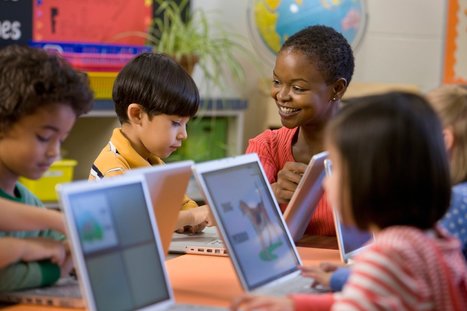 However, the technology access gap is not the only digital divide confronting students today. A central theme at the NBC Education Town Hall I co-moderated in Boston this month was that another digital divide is emerging: between those educators, parents and students re-imagining teaching and learning for the 21st century using technology, and those who are not. Boston Mayor Tom Menino spoke about "Tech Goes Home," a program in Boston that fosters digital literacy for families, not just students, and gives students who participate the chance to take home a laptop with a built-in Internet connection.
Joel Rose, founder of Teach to One, talked about how technology can enable personalized education, so that each student, every day, is challenged to reach his or her potential, with teachers then able to focus on the students who need the most help, not teaching to the average. Although there is not yet enough data on whether either of these programs is really making a difference, we know the current system is not working for our kids or our country.
Recent data shows why tackling the digital divides within the U.S. and between the U.S. and other countries is so critical. In the 2009 Program for International Student Assessment, U.S. students ranked 14th in reading and 25th in math compared with students in other industrialized countries.
The Council on Foreign Relations Task Force on U.S. Education Reform declared earlier in 2012 that the U.S.'s failure to educate our students for the 21st century—including how best to use technology—poses serious threats to the U.S. economic growth and national security. The World Economic Forum (WEF) released its global competitive index in early September; the U.S. fell two spots in as many years and WEF cited an inadequately educated workforce as a key driver for the drop.
Click headline to read more and access hot links--