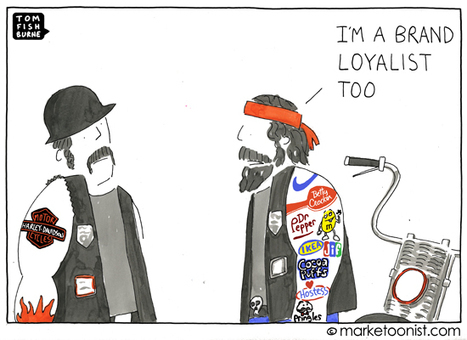 Saatchi & Saatchi CEO Kevin Roberts described our goal as marketers is to inspire loyalty beyond reason. What better proof point than consumers who get a brand permanently tattooed on their skin?
LOL -- here's some Friday Fun! This cartoon is from one of my favorite cartoonists, Tom Fishburne.
You can read his post, also. Or just poke around his site for more chuckles..
Have fun today and a great weekend!
This review was written by Karen Dietz for her curated content on business storytelling at www.scoop.it/t/just-story-it
Via
Karen Dietz