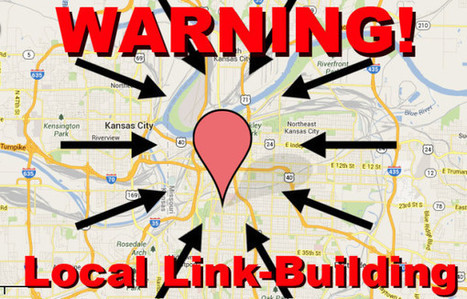 Since Google rolled out the Panda and Penguin algorithm updates, numerous sites have been impacted or penalized. Often, companies that incur penalties or experience a drop in rankings don't have a clue as to what they've done wrong — especially small, local businesses. This leads me to a novel proposal: perhaps for local businesses, the best link building is absolutely none at all.

I've been approached by many small-to-medium businesses seeking help with various degrees of penalization as a result of these updates over the past year, and some of the commonalities to me are striking — primarily, the degree of ignorance about online marketing behaviors that can result in Google penalizing your website.

The chief "sin" among these behaviors often involves link building. It's not surprising that this has happened, given the overwhelming number of articles out there advising businesses on how to increase their inlinks in order to improve their rankings in Google, Bing, and Yahoo! search results.

If you're a newbie, you might not realize that Google's original PageRank algorithm ranked pages based largely on how many other sites and pages linked to them, taking into account the relative importance of those linking pages. Fast forward to 2013: Google rankings continue to be influenced by links, but there are many additional factors or "signals" by which Google determines the relative popularity — and, therefore, rankings — of webpages.