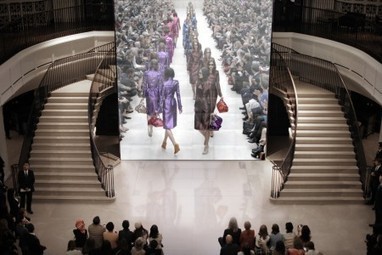 "Sophie Maxwell, Insight Director at Pearlfisher, explains why luxury brands need to create one immersive world that captures all the emotions & desire of its real time existence.
The sensorial, opulent physical experience luxury creates has, of course, always been key to its appeal and success – and it is still what ignites our rapturous desire for it. But, this is now a digital world. And today we see brands outside the luxury sector – for the most part – outpacing it in terms of ideas, application and connected user experiences.
There is irony in the thought that an industry centered around the creation of iconic identities is seemingly struggling to create a natural flow to their digital expression and is instead providing a diluted – or even a completely incongruous – version of the offline experience.
A recent survey conducted by Worldwide Business Research and ShopIgniter confirmed that 'faced with a luxury consumer who has high mobile expectations and a demonstrated tendency to spend big online, luxury marketers are upping the ante.' (Source: emarketer.com)"