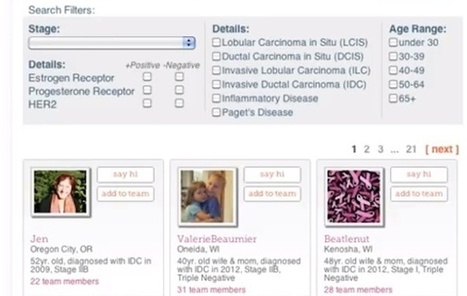 MyBreastCancerTeam is the first social network for women with breast cancer.
Launched in September, the website sprang from MyHealthTeams, a company that develops social networks for chronic conditions and diseases. It also created MyAutismTeam.
"By its definition, MyBCTeam as a social network is purely focused on connecting women with each other, who've been through breast cancer."
MyBreastCancerTeam is free to join, and users can sign-up with their Facebook account. The site also has apps for iOS and Android.
Via
Alex Butler