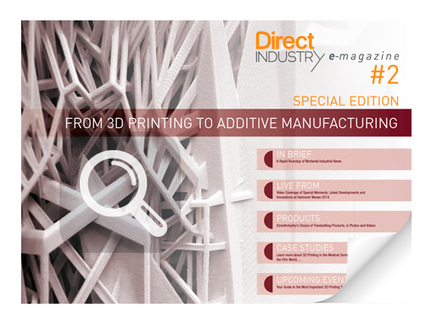 "What do you know about 3D printing? Additive manufacturing? Of the hurdles negotiatied?
Of the progress made in the early years of this new century?
Did you know that 3D printing may be on the verge of offering answers for every need?
Together with the DirectIndustry team, plunge into the wondrous technology of the 3D printing revolution, currently ubiquitous in the media and at trade shows."