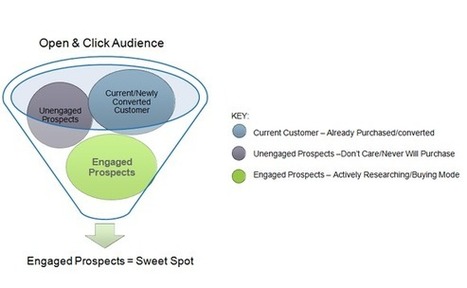 Excerpt...
Don't
>>Send the exact same email campaign a few days later to your entire list or even non-responders.
>>Plan the efforts in a silo. Bring key digital stakeholders to plot how to best get the sale, regardless of channel.
>>Don't skimp on killer creative and content and make sure it is compelling on mobile.
>>Don't forget to test some of the seemingly minor things that could move the needle like call to action wording, pre-header.
>>Don't forget to leverage technology outside of the email channel - especially retargeting - which can potentially keep the engagement going after the email.
>>Don't forget to deliver awesomeness to the inbox in some shape or form.
__________________
► Receive a FREE daily summary of The Marketing Technology Alert directly to your inbox. To subscribe, please go to http://ineomarketing.com/About_The_MAR_Sub.html (your privacy is protected).
Via
marketingIO
,
massimo facchinetti