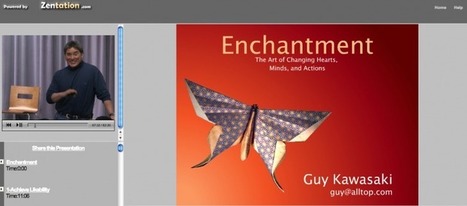 Posted by Katie Lepi
"Teachers are presenters. Let's be frank. They get up in front of a room of people and present. They then encourage the students to work together and continue the presentation through other methods. in other words, teachers need to know how to present and create slideshows. If you've been hunting around for a few free presentation tools for teachers, then you're in luck.
"Here are three of our recommended tools for teachers, admins, students, and just about anyone looking to show up to class with a kick-butt set of informative slides."
Animoto, Knovio, and Zentation - each with a useful description of key features. -JL
Via
Jim Lerman