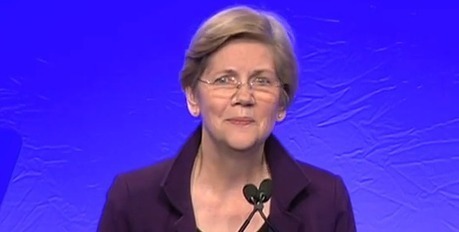 Published on Wednesday, April 9, 2014 by Common Dreams
"Paul Ryan says, 'Don't blame Wall Street — the guys who made billions of dollars cheating American families."
- Andrea Germanos, staff writer
Senator Elizabeth Warren is making headlines for a speech some are saying is not only a take-down of Rep. Paul Ryan's views on poverty and unemployment but a lesson in the kind of visionary approach that Democrats would be wise to emulate.
Read more and watch the video at
http://www.commondreams.org/headline/2014/04/09-3

This work is licensed under a Creative Commons Attribution-Share Alike 3.0 License.