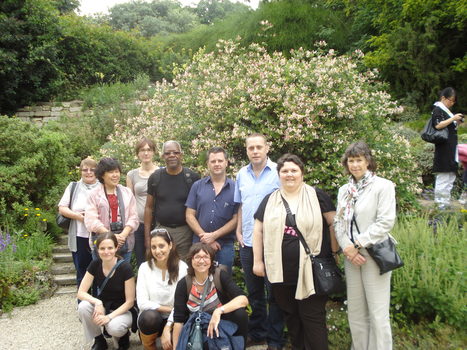 The Technical Panel on Diagnostic Protocol of the International Plant Protection Convention met at the EPPO headquarters this week. It reviewed the following drafts international diagnostic protocols:
Anastrepha spp.
Tospoviruses (TSWV, INSV, WSMV)
Phytoplasmas (general)
Ditylenchus destructor / D. dipsaci
Sorghum halepense
It also discussed the drafts on Erwina amylovora and Tilletia indica.
It also reviewed its work plan. It is expected that approximately 15 protocols will be presented for member consultation by 2016.
Two IPPC diagnostic protocols will be sent for member consultation on the 1st of July (PSTVd and Xanthomonas citri)
Members of the TPDP present at the meeting:
Ms Jane CHARD (GBR) Steward
Mr Robert TAYLOR (NZL) Bacteriology
Ms Géraldine ANTHOINE (FRA) Nematology
Mr Delano JAMES (CAN) Virology
Mr Brendan RODONI (AUS) Virology and backup bacteriology
Ms Liping YIN (CHN) Botany
Other members (not present)
Ms Ana Lía TERRA (URY) Entomology
Mr Norman B. BARR (USA) Entomology
Mr Johannes DE GRUYTER (NLD) Mycology
Ms Mehle (NIB, SI) (Phytoplasmology and Virology) was invited as host representative.