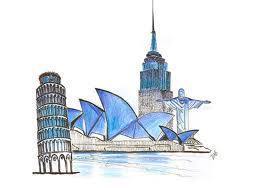 nqnurse2012 writes:
I joined twitter as @nqnurse2012 (
https://twitter.com/nqnurse2012
) with the aim of tweeting about my experiences as a newly qualified nurse.
What I very quickly noticed was that I was being drawn to the diabetic community and a growing sense that I wanted to get involved, to use what I know to benefit people like my husband.
So after ranting on for a while I decided it was time to put my money where my mouth is and actually do something proactive.
The idea for the blue pier project came to me on World Diabetes Day, November 14th 2012. I love the idea of unique ways of raising awareness so the idea of going blue really appealed to me. Unfortunately I was too late to do anything this year but I have big plans for next year.
My first goal is to get my local council on board to turn my home town pier blue, probably sounds simpler than it actually will be but hey, i like a challenge!
Then I thought why not aim a bit higher? Why not approach all the towns with piers and convince them to get on board too?
My thinking is, that doing something a bit different will get people talking, get people interested. Then I have an opening for doing more.
I do have a vision, which has been formed from talking with, and listening too the people I meet who live with diabetes. Twitter has been a great platform for this and I have found some really passionate and inspiring people who want to change the perception of diabetes and improve the care and services available for all.
I know that there are some amazing services out there already, my husband's diabetic team are brilliant and I have been lucky to be invited to become a diabetic link nurse for my area of work. Something I don't quite feel ready to take on yet but will do in the future, and in the meantime will continue to attend their meetings to get a bit of knowledge to back up my enthusiasm for the subject.
So I am starting small. I have set up a twitter account for the blue pier project (@BluePierProject;
https://twitter.com/bluepierproject
), I have an email address (bluepierproject@live.com) and now I have this blog too. From humble beginnings and all that!
I would like to get some guest blogs written which I can post on here, if you are interested in writing something for me, give me a shout (email/tweet).
I am also going to try and get 500 followers on twitter by the end of February. I reckon this will give me some credibility in approaching people to get involved.
I have other plans too, I would eventually like a website and have a few ideas about cool stuff to put on it.
So there you have it, nqnurse's plan to take over the world. I hope you'll join me.