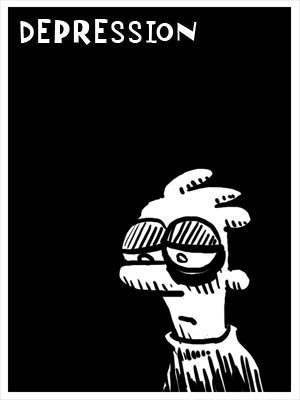 From the Diabetes Advocates blog:
Nice to see diabetes people all over the world recognising what we do about wellbeing and diabetes :-)
In recognition of May being National Mental Health Month (see http://www.mentalhealthamerica.net/go/may for details), Diabetes Advocates is calling for greater awareness of both medical issues that already impact the health and well-being of millions of Americans.

* Recognise. Recognition is one of the first steps in managing depression. The Mayo Clinic site has a list of symptoms broken down by age, but the signs of depression vary and not everyone might experience every symptom.
* Take action. If you feel depressed, make an appointment to see your doctor as soon as you can. Depression symptoms may not get better on their own — and depression may get worse if it isn't treated. Untreated depression can lead to other mental and physical health problems or problems in other areas.
* Treat. Your care team will help you define the treatments that are best for you, based on your diabetes, and if they diagnose depression. Staying on your treatment plan is tough, particularly if you don't know anyone else who shares the same struggles. Diabetes often makes people feel alone. But you are not alone.

Support is available! There's an entire online community of people with diabetes that "get it," (just do a simple Twitter search on #DOC, 'diabetes online communities') who understand the struggle of daily managing diabetes through honesty, laughter and friendship. You are welcome to join that community.
Via
C8 MediSensors UK