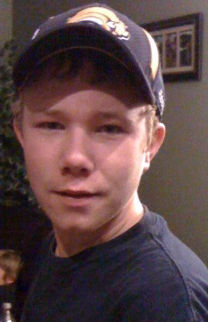 For years, he played baseball with the Woodstock Wranglers and hockey in the Woodstock Minor Hockey system.
MacDonald continued to love both sports until he suddenly passed away Feb. 4, 2012 from complications with Type 1 diabetes at 18-years-old.
"We had seen him the day before and he was happy and seemed to be okay," Adam Gignac, who was MacDonald's uncle, said. "It was pretty sudden."
MacDonald had been diagnosed with Type 1 diabetes when he was six-years-old and although he had been in the hospital in December 2011, was healthy.
It was with MacDonald's legacy in mind that Gignac and his wife Brittani began organizing the Justin MacDonald Memorial Road Hockey Tournament Sept. 1 in Tillsonburg at Glendale High School, with registration ending this Saturday....