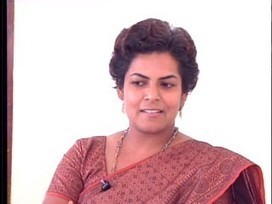 Cochrane for Dummies: by Anna Joseph, a laywoman-turned-Cochrane enthusiast
posted on: 2012-05-15 17:37
Tags: Cochrane contributors, Cochrane Library, Cochrane Reviews, Consumer Network, Evidence-based health care, Low and middle income countries, Training
Anna Joseph is the recently-appointed Communications Officer of the South Asian Cochrane Network and Centre, based in India. Anna, who holds a post-graduate degree in Mass Communication, has editorial experience in print and electronic media. As a face of the Cochrane Collaboration, she is trying to be more Communicator than the Consumer she is by default, essentially more of a Plain Language Summary Person than an Abstract Person, and if she had to go through an Abstract, more likely to look at the Risk Ratios than the Odds Ratios.