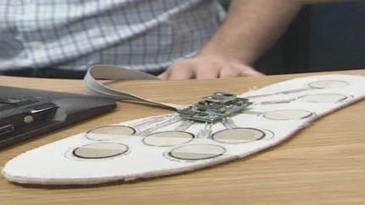 A young Calgary doctor has put her medical education on hold to develop a device to help people with diabetes.
Dr. Breanne Everett is the CEO and President of Orpyx and is trying to help diabetics recognize when they are having foot complications.
Dr. Everett is designing a new medical device that will help diabetics with peripheral neuropathy or numb feet.