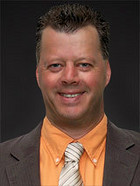 Now that the U.S. presidential election is over, attention has turned to the challenge of keeping the world's largest economy growing. The underlying assumption is that growth is always the proper goal.
Given our current economic malaise, and the obvious needs of the poor in developing nations, growth may be the only sensible aim in the short term. But what if, in the very long term, economic growth had some natural limit, beyond which it actually became detrimental to the survival of the human race?
Good opinion piece questioning the economy growth is good paradigm, this time on Bloomberg. Another crack in the growth hegemony?
What if that assumption were wrong?
Via
Willy De Backer