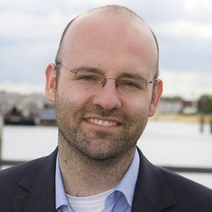 'Climate & Limits To Growth' blog post by Lars Moratis.
The effects of climate change on modern society have by now become huge and oftentimes disastrous. And they are quickly becoming an imminent threat to economies, human wellbeing and democracy...
In 1972 the global think tank, the Club of Rome, reported on the findings of its computer simulations on unbridled economic and population growth and their effects on resource depletion in the book The Limits to Growth.
Investigating the consequences of interactions between the Earth's and human systems, the findings of the research team at MIT led by Dennis Meadows mainly prognosticated a "state overshoot and collapse" of the global system forty years from now.... http://www.csrwire.com/blog/posts/600-climate-limits-to-growth
NOTE FROM @PDJMOO
How do we bow to the power of our natural world that sustains all life on the planet and which without we do not exist? In the final analysis we cannot eat money or drink oil.
Via
pdjmoo