Scoop.it!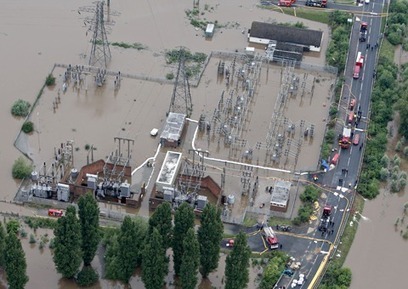 Generators from nuclear reactors to coal-fired power plants will feel the brunt of the weather changes
Via
Willy De Backer
Stephane Bilodeau's insight:
The vulnerability of energy systems to natural shocks was shown starkly when the Fukushima nuclear plant in Japan had to be closed down following the 2011 tsunami, which prompted governments around the world to review their nuclear policies.
The World Energy Council (WEC), which compiled the study along with Cambridge University and the European Climate Foundation, urged generators to examine their vulnerability to climate change, saying that with suitable adaptations – such as protecting power plants from water shortages and building resilience into power networks – the worst of the problems could be avoided.
Christoph Frei, secretary general of WEC, said governments must play a key role in ensuring the world's vital infrastructure is protected: "Climate change is certain to impact the energy sector. We need robust and transparent policy frameworks to unlock the long-term investments that are urgently needed to deliver the future we want. Leadership will be required at all levels."