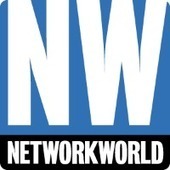 Fugitive document leaker Edward Snowden's role as a systems administrator provided easy access to classified National Security Agency documents sitting in a file-sharing location on the spy agency's intranet portal.
The documents were kept in the portal so that NSA analysts and other officials could read and discuss them online, NSA CTO Lonny Anderson told National Public Radio in an interview Wednesday.
As a contracted NSA systems administrator with top-secret Sensitive Compartmented Information (SCI) clearance, Snowden could access the intranet site and move especially sensitive documents to a more secure location without raising red flags, Anderson said.
Thus, Anderson could steal the NSA Power Point slides, secret court orders and classified agency reports that he leaked to the media. "The assignment was the perfect cover for someone who wanted to leak documents," Anderson told NPR.
"His job was to do what he did. He wasn't a ghost. He wasn't that clever. He did his job," Anderson said.
Since the leaks, the NSA has taken several steps to plug such holes in its security. For instance, a new " two-person rule," which stipulates that two individuals with similar roles and authority must act together to execute specific functions, including the storing or backing up of data.
Those with privileged access to systems, like system and network administrators, are no longer anonymous on the NSA network -- all of their actions will be observable, Anderson told NPR.
Click headline to read more--
Via
Chuck Sherwood, Senior Associate, TeleDimensions, Inc