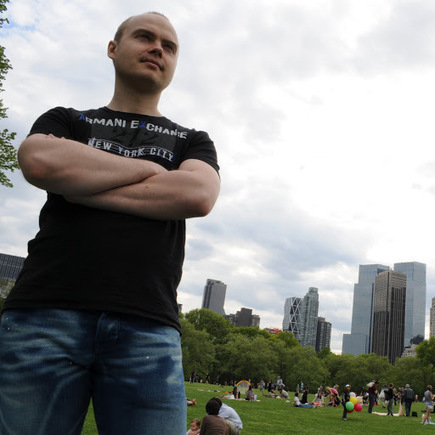 Atmosphere framework is the The Asynchronous WebSocket/Comet Framework for building asynchronous web applications.
You code your asynchronous web application using one codebase and deploy it on any Servlet container or straight to the cloud. There's no need to think about WebSocket support or hardcode specific vendor implementations.
Sounds too good to be true, doesn't it? Let me show you that it is true, indeed.
The tutorial is based on the excellent example from the Atmosphere examples project and modified to use AngularJS for the front end.
Let's analyze requirement more thoroughly.
* There must be a front-end allowing user to submit the name.
* There must be a way to connect and listen for the incoming messages asynchronously from the front end.
* The server must asynchronously process incoming chat messages and notify all users in the chat.
As it will become clear after completion of this tutorial, Atmospheres framework makes it incredibly easy to deal with the server side asynchronous processing. You'll find that most of time you are spending building nice front-ends instead of dealing with complexities of asynchronous request processing.
Via
Jan Hesse