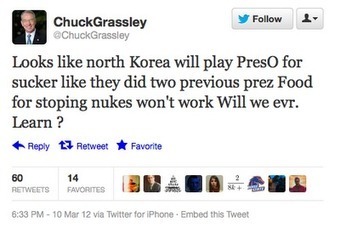 "So there is something coy about the way that Twitter names itself after animal sounds,
as if to suggest that there is something fundamentally antilinguistic about social media text. "Don't mind us," it seems to say; "we're just twittering, like animals. No language to see here."
I think that in some cases this makes people feel as though they have to live up to a kind of antilinguistic standard on Twitter, to introduce noise gratuitously as if in homage to the medium—as if to make it really tweeting."