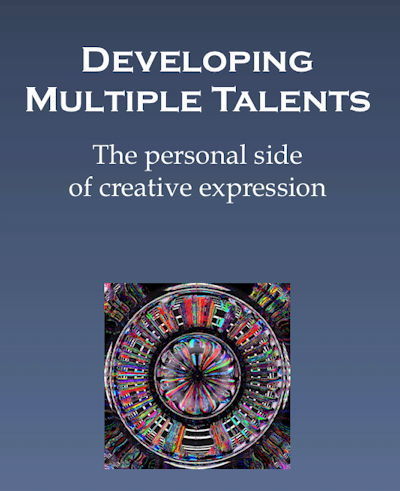 By Susan K. Perry, Ph.D. in Creating in Flow
Know any creative people who have talent to spare? Douglas Eby has probably interviewed them. Eby has been studying creativity and talent for decades, posting a lot of what he's learned on his popular site Talent Development Resources.
Now he's put together an e-book called Developing Multiple Talents: The Personal Side of Creative Expression. In it, Eby offers research results and insights into the various aspects of creativity, as well as plenty of quotes from the talented and multi-talented, many of whose names are familiar to us all. What's more, numerous links within the text point readers toward many less familiar people, books, and sites covering every possible related topic.