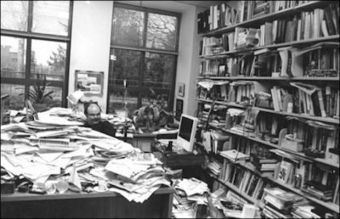 Creative thinking involves dual and often opposing qualities such as convergence & divergence, control & abandon, order & disorder, certainty & uncertainty.
Robert Bilder, PhD engages in research at The Tennenbaum Center for the Biology of Creativity, and says "Creativity is at the edge of chaos."
A video with Malcolm Gladwell says "Embracing intellectual messiness goes against our instincts and training as educated people, but writers and artists should accept and understand it as crucial to the creative process."