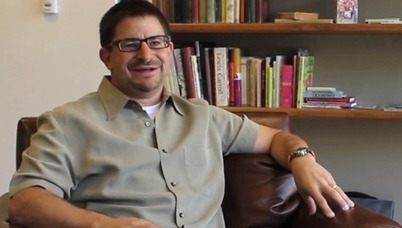 Another Silicon Valley Tech VC talks about his dyslexia:
"I was and remain dyslexic, so everything took me forever," he says.
The only way I was going to retain it is if I heard it." He recounts the time he hadn't studied for an upcoming achievement test—his mother took him out of school for the day so that she could read him the prep book, page by page. "I killed that test because I had just heard it all," he says.
His path to becoming a venture capitalist was unconventional. He studied Political Science and Computer Music at Stanford. His senior thesis was designing an electric violin. He went on to Cambridge University for an M.Phil in Criminology, then got a JD from Harvard Law School."
Long brain pathways associated with dyslexia may foster creativity, innovation, and forecasting, all strengths that seem ideally suited to venture capital in a fast moving area like technology. David was the first VC who started blogging.
Congrats David making the Phenomlist
He Twitters @davidhornik
Via
Antonia Clare