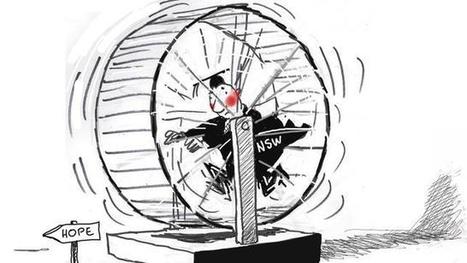 Across Australia many employers have realised that developing and promoting an appealing working environment is an effective way to both attract and retain staff.
But even these efforts are proving insufficient in gaining the services of an increasing number of Australians, who are cashing in job security for a more flexible working lifestyle.
The exact number of Australian that are leaving full-time employment for life as a freelancer (also known as a 'soloist' in some circles) is hard to define – in part because many of Australia's freelancers are actually moonlighting after working hours.
This is seen in figures from the Australian e-commerce platform provider BigCommerce, which has found that more than half of the work done by retailers who use its software is conducted in the evening. This suggests many online retailers are working a day job and running an e-commerce site at night.
Freelance economy: The United States in particular has seen a rapid rise in the so-called freelance economy, with freelancer numbers projected to outpace full-time workers by 2020, according to business services firm MBO Partners. The McKinsey Global Institute has also suggested that 160 million jobs – approximately 11 per cent of the world's 1.46 billion service jobs – could be carried out remotely. While many of these freelancers work in traditional contracting arrangements, for a growing number work is facilitated through the numerous online outsourcing marketplaces, such as Freelancer.com, oDesk and Elance.
Via
Denis Pennel
,
Peter Thompson