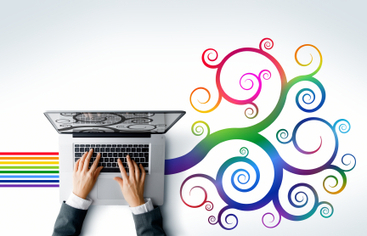 Interacting with the world requires creative problem solving every day. Enter Tina Seelig's innovation engine. Tina gives us her creative insights as to how different aspects in our lives like culture, attitude, imagination, knowledge, habitat and resources help shape the way we solve our problems. According to Tina, the bigger the problem, the bigger the opportunity to find creative solutions!
"Creativity allows you to thrive in an ever-changing world and unlocks a universe of possibilities. With enhanced creativity, instead of problems you see potential, instead of obstacles you see opportunities, and instead of challenges you see a chance to create breakthrough solutions."
Here's a quick recap on how creativity works:
1. it identify opportunities
2. It allows you to reframe problems.
3. It encourages you to challenge existing assumptions
4. It allows you to connect and combine ideas
Im on a mission to spread creativity. Share your insights, follow me on Twitter @hubertvalentino. I'd love to hear from you.
Via
Hubert Cosico