Scoop.it!
Designing For WHAT IF: Why Website Designers Are About TO DESIGN LESS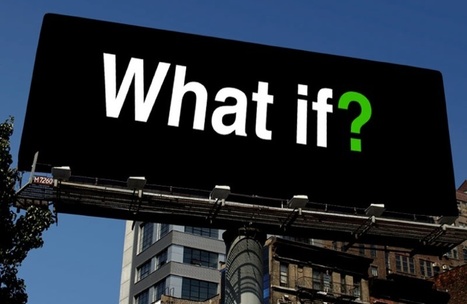 Martin (Marty) Smith's insight:
Working on http://www.curecancerstarter.org has been a lesson in web 3.0. Not QUITE here yet but BIG hints of What's Next include:

* The Cloud changes what and how we store.
* When you change what we store you change information architecture.
* You can see the beginning of "appification" of everything (smaller amounts of code executed faster and then updated frequently).
* Websites are becoming contingent on two THEMS (visitors and users of the Content Management System backend).

This last bullet is where the real design revolution lives. Once we design "what if, then..." contingent frameworks based on the needs of visitors (fully modeled based on personas and segments) and those using the CMS we've built we are DESIGNING less and THINKING more.

Each time we've placed limits on how our CMS will be used we've seen the need for LESS structure and more freedom. The logic of WHAT IT, THEN.... dictates a different approach to "designing a website".

This new approach will be less DESIGN and more flexibility, frameworks and user controlled functionality. Web designers, and this is not a new idea from me LOL, are becoming more like video game designers creating environments and contingent presentations.

So prepare to DESIGN less and LISTEN more as you use the new tools of web 3.0 to think in terms of contingencies and environments.