Scoop.it!
5 Common SEO Design Mistakes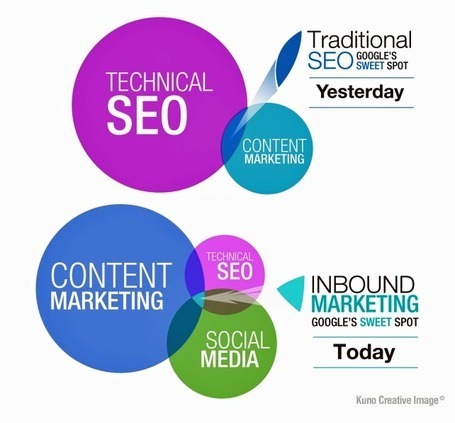 Martin (Marty) Smith's insight:
Website Design SEO Mistakes
It is easy to make unintended SEO mistakes during the design phase. Here are 5 common SEO mistakes to avoid during the design phase of your website.

5 Common SEO Mistakes During Design
1. Junk (JavaScript or too much code) In The Head.
2. Not using HTML5 or CSS3.
3. Tables not CSS.
4. Code doesn't W3C validate.
5. Not responsive & No Social Shares.
Design is NOT a neutral act. Choices are being made daily that can and will impact a search engine spider's ability to understand how to categorize your information,

In a recent post about how Internet marketing isn't what you think it is (http://www.atlanticbt.com/blog/why-internet-marketing-isnt-what-you-think-it-is/) I discussed the importance of the "backend" or the behind the curtain elements that play such a major role in your website's success or failure.

The best designers understand that creating elegant beautiful pictures is only half the battle. If those pictures obstruct, delay or otherwise confuse search engine spiders all the good the design does with people can be undone.

Undone because if no one SEES your design its elegance can't be appreciated. This is why designers must understand basic SEO concepts such as keyword density and code efficiency.

As an Ecommerce Directors I encouraged our designer to use keywords in all things including file-naming conventions. Many designers will call files image3 or something equally nondescript. The file name may or may not play a role in SEO, but the discipline of using keywords is important.

It was rumored Steve Jobs wanted even the parts of his products that couldn't be seen looked great. Same concept here with file names. Naming image files with business intelligence makes it easier for those who follow behind AND the discipline reinforces the designer's important role in SEO.

Avoid these common design SEO mistakes and your website will perform better.