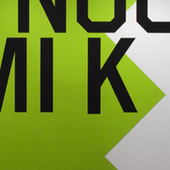 Want To Learn Graphic Design?
Don't know about you but I learn best now by doing. I'm too old to sit in a classroom and listen. If I can't Tweet, G+ and Scoop I don't learn. I love the approach for how we train doctors for learning Internet marketing:

* Watch One.
* Do One.
* Teach One.

That last phase, teaching, is where whatever you are trying to do becomes solid and real. This is why social media, blogging and great tools like G+ are so valuable. We can share, teach, learn simultaneously.

When I created my first website in 1999 we couldn't afford to hire anyone. I learned photoshop and enough HTML to be dangerous and we set off on a journey.

Marshal McLuuhan was right. Today the medium is the message, so marketers need to speak graphics too or be too far behind (waiting on someone to create something). If you want to learn great graphic and web design FOLLOW, READ and LEARN FROM the Museum of Modern Art's design team.

Not a huge surprise MoMA would have a rockin design team, but more than brilliant designers these guys share and play well with others too and that was a tad unexpected. I would become a snotty jerk if my designers were good enough to work for MoMA.

Friends are laughing now. I know I will NEVER reach such graphic design heights, but that's okay because I know and can learn from great design when I see it (as can you). MoMA design rocks and they share so learn from these gifted artists / designers.