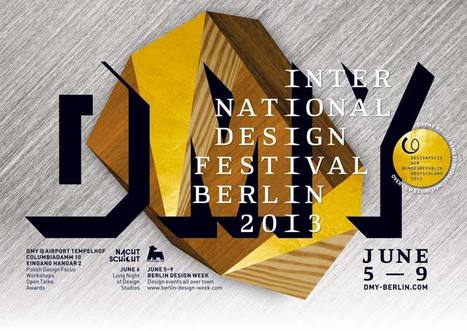 Berlin | 05.06.2013 - 09.06.2013
"The festival's central exhibition invites visitors to explore new design products, prototypes and material innovations at historic city airport Berlin Tempelhof. Over 500 designers, companies and universities present showcases of their latest works and provide insights into the processes, ideas and concepts that led to the final designs.
This year's Polish Design Focus will give a comprehensive overview of the contemporary design production and culture of our second largest neighbor country. The focus presents showcases of over 40 studios, companies and universities as well as thematic exhibitions, conceived in cooperation with Polish Institute Berlin.
Furthermore design institutions from all over the globe show group exhibitions as well as city presentations, including for instance the Lodz Art Center or the House of Design in Groningen (NL).
(...)
Alongside the festival's exhibition, all submissions of this year's German design award »Designpreis der Bundesrepublik Deutschland« will be exhibited at Airport Berlin Tempelhof in Hangar 2."