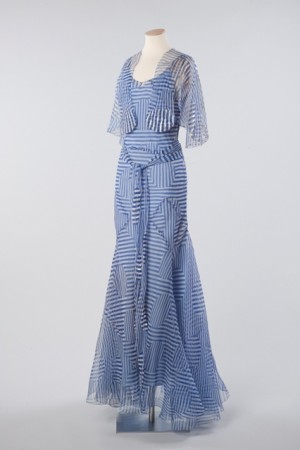 Chertsey | 15.09.2012 - 24.08.2013
"Day & Night, focuses on fashion between 1929 -1939, capturing the essence of a decade of innovation, modernism, and, above all, glamour.
Many of the pieces on display have been acquired by the Olive Matthews Trust during the last two years and have never before featured in an exhibition.
The exhibition encompasses both the extremes and essentials of 1930s female dress, featuring garments which range from daring printed beach pyjamas and startling striped trousers, to elegant evening dresses and scandalously scanty cami-knickers."