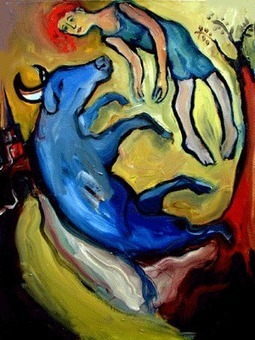 The transformative powers of artistic expression are found in diving into the depths as well as the reflections of its surfaces.
In this time of activity-driven approaches, interventions and evidence-based protocols, how do we help individuals not only find reparation, but also find wellness through exploring the deeper terrain within the human experience?
According to Shaun McNiff, the arts are one pathway and the media of depth psychology. His seminal book, Depth Psychology of Art, written nearly thirty years ago, reminds us that art making is not only a manifestation of the psyche, it is also "a deep and psychologically intelligent process" that occurs with spontaneity and surprisingly transformative outcomes.
And paradoxically, as McNiff notes, depth is also on the surface of creation, a more immediate reflection of what is... (Click title for more)