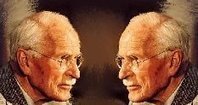 (From 2008)...Usually, most of us try to be on our best behavior. We dress appropriately, speak politely and try to fit in with others where we work, where we socialize and where we go to school. Then comes Halloween, where despite the economy, 64.5 percent of consumers plan to spend a total of $5.77 billion on the holiday this year, according to the National Retail Federation's recent survey.
It's an opportunity for a shy musician to transform into a scary witch and for children to don fairy wings and imagine themselves in flight.
And that's great, says Ron Schenk, a Jungian analyst with private practices in Dallas and Houston.
.
"Halloween gives a place for those parts of our psyche that don't fit in," Dr. Schenk says. "You can dress up as a princess and feel you are the